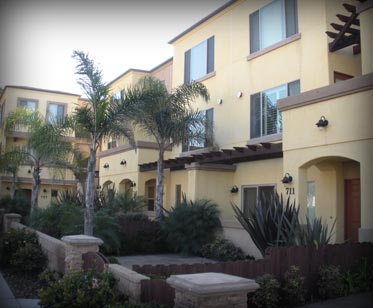 Griswold Real Estate Management, Inc., experts in the management of single family homes, condominiums, apartment communities, homeowners associations, commercial and retail space and self storage facilities, has served property owners for over twenty-five years. Combining a personalized managerial approach with Yardi Voyager's sophisticated, cutting edge software programs and Mr. Robert Griswold's industry expertise, as an MBA, MSBA, CRE, CPM, CCIM, CCAM, PCAM, GRI and ARM, Griswold Real Estate Management will take a pro-active role to maximize investment returns and properly maintain your real estate asset.
We guarantee to all of our clients: Your calls and requests for service are answered promptly. What's more, we take the initiative ourselves. Unlike some other management firms, we specialize in regular visual inspection of our managed properties - detecting potential problems before they become real problems. After all, our expertise is what you're looking for, isn't it?
Griswold Real Estate Management has been awarded the Accredited Management Organization (AMO®) designation from the Institute of Real Estate Management (IREM). Across the country, less than 5% of all management firms have earned this distinction, by fulfilling the most stringent requirements in expertise, education, integrity and financial stability.
In addition to our corporate office in San Diego and a satellite office in Los Angeles (serving all five Southern California counties), we also have our large corporate office in Las Vegas which has served southern Nevada for nearly 15 years. Service and expertise - the critical elements you need for profitable, efficient property management. That's what Griswold Real Estate Management has to offer.
Defining Management Services
Griswold Real Estate Management provides these standard services:
Highly Responsive Management Team
Aggressive Marketing Plan
Comprehensive Tenant Screening
Aggressive Rent Collection
24-hour On-call Maintenance with no labor or materials price mark-up
Complete financial Accounting with timely monthly operating statements
Annual Budget Preparation
Review of Vendor Contracts
Vendor Supervision
And above all else:
Personalized Service and Expertise
"Every member of Griswold Real Estate Management's team has been professional, helpful, and has provided a personal touch in helping us manage our [property]" - R. Kniep