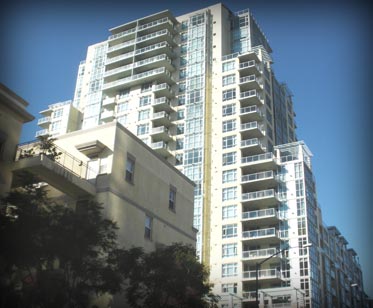 Fair housing is the law. Treating everyone equal when negotiating the sale, rental, financing or advertising of any property is the standard practice employed by Griswold Real Estate Management, Inc. and all of our agents and representatives.
FEHA states that it is unlawful for the owner of any housing accommodation to discriminate against person based upon race, color, religion, sex, sexual orientation, national origin, familial status, disability, marital status, ancestry, and source of income, or an intention to make any such preference, limitation or discrimination.


Qualifications
Every adult above eighteen (18) years of age must fill out an Application to Rent. - If the applicant turned eighteen (18) years of age within the past six months and is currently living with a parent or guardian, DO NOT RUN A CREDIT CHECK. - The applicant is still required to complete and sign an Application to Rent; however, the credit check requirement will be waived.
Applicant(s) must have a minimum of six (6) months prior employment.
Applicant(s) must earn a combined gross income equal to or greater than two-and-a-half (2 ½) times the amount of the rent due each month.
No prior evictions.
No money judgments, collections or unreported amounts due to previous landlords.
No utility bills in collection or unpaid (including cable, phone, cell phones, etc.).
More positive accounts than negative accounts and check credit limits and balances (except Medical bills).
No liens of any kind on the applicant's credit report.
Applicants with foreclosures and/or bankruptcies will be considered on a case-by-case basis, contingent on stable employment, income, debt-to-income, etc. (On-site managers are required to consult with the Regional Property Manager prior to any rental decision involving foreclosures and/or bankruptcies).


Criminal Record
Anyone that poses a direct threat or harm to themselves, others or to the property will be denied. (On-site managers are required to consult with the Regional Property Manager prior to any rental decision involving applicants that have a criminal record).
Any applicant that demonstrates negative, hostile, abusive, or threatening behavior or language at any time during the initial showing or application screening process will be automatically denied.
Documents Required
Applicant must provide the following documents with the completed application:
Proof of income (pay stubs, bank statements, W2, etc.).
Driver's License or Picture ID.
Social Security Card.
$25 application fee (cashier's check or money order only; no cash, debit or credit cards).
Manager will not process any application that is missing any of the documents mentioned above.
Red Flags
– Document verification
Look at the Drivers License for positive identification.
Look at the Social Security Card for confirmation of name and number.
Look at Pay stubs, Bank Statements, Form W2's etc...
Look at a current Utility Bill for verification of current address.
Policy and procedure for Red Flag Ruling and Address Discrepancy Fair and Accurate Credit Transaction Act of 2003 Law effective March 1, 2010.


After the application has been verified and approved, the applicant(s) can pay a Holding Security Deposit via secure funds and sign the Holding Security Deposit Agreement to place a hold on the rental unit for up to thirty (30) days, or as agreed upon in writing.